We mine raw materials...
By origin and vocation, we are miners. That makes us different from those who simply process or commercialize, allowing us to maintain conditions of stability in quality, service and price in the markets where we operate. We know our sites and their qualities, our reserves are well characterized. We know a mine will not last unless it is used properly.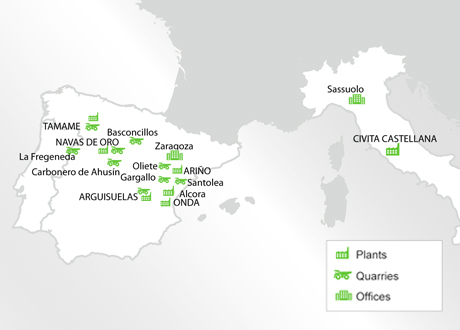 ... Adding value
Today, Euroarce has more than 15 sites located in different parts of Spain. We extract raw materials for all ceramic applications. In our processing plants we are able to mix, separate, calcine, wash, grind, micronize, drying, ... In short, we add real value to our products.